ENERGY FOR TRADE ORGANISATIONS
Energy procurement and management for trade organisations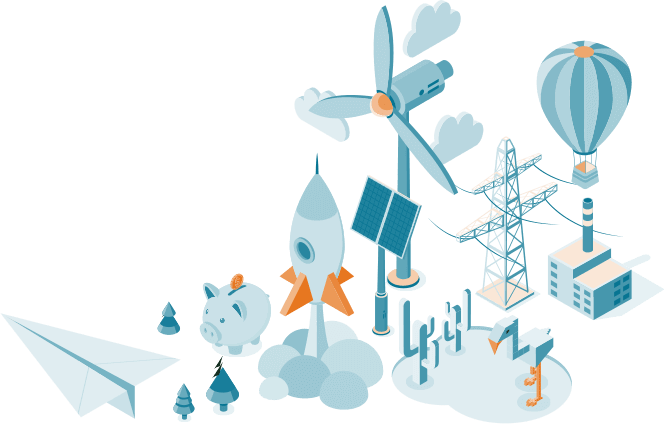 Partnerships with trade organisations are really important to us. We want to ensure that your members receive the very best advice and care. That's why you can be sure when you work with Ginger and recommend us as your energy partner, we work in the best interests of the member – always.
BENEFITS OF ENGAGING WITH GINGER
Tailored offerings
Specialist assistance
Bulk buying for members
Dedicated helpdesk support
LOOKING AFTER YOUR MEMBERS
With the wide range of services we have on offer across all utilities you can be sure we have every base covered
We are very proud to be the official partner of the business first network. We also have growing number of AMRA and BNI members who benefit from using our services.

PROCUREMENT SOLUTIONS
Utilising our extensive of the energy market, we ensure that you are able to plan, by designing energy and water stratergies tailored to meet your business needs, providing pricing competitiveness for the long term
learn more>>

Tenant billing
Ginger Energy has heavily in a billing platform to underpin a flexible and robust bureau service for recharging tenants. Allied to our expert knowledge that we have in utility industry data, we are able to provide a comprehensive solution to those who need to undertake tenant billing.
learn more>>

ACCOUNT MANAGEMENT
We believe that outsourcing these responsibilities is a cost-effective solution which enable business to focus developing their products and sevices and so avoiding the distractions of energy management. Our service is tailored to you and the specific needs of your organisation
learn more>>