MULTI ACADEMY TRUSTS
Our energy management services to academy trusts and other educational facilities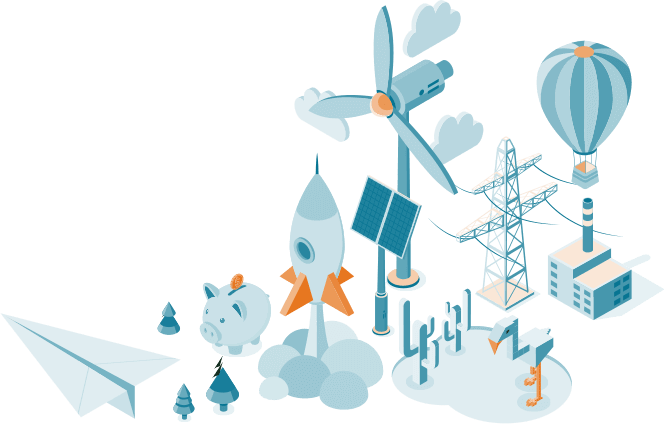 There is an ever-increasing imperative for schools and Academy Trusts to drive maximum value from every supply contract.
Utility services expenditure is a perfect example and where there are great opportunities to not only save cost but also to improve service quality. Many academy trusts and schools believe that they have best value arrangements through framework agreements, but often they are far from good value.
We have built strong relationships with the trusts we work alongside. First and foremost, we understand what is important to them beyond price, and then guide them through the complex marketplace, so they can make the best decisions to suit the requirements of their schools.
Openness, building trust and integrity is at the heart of everything we do. Putting our client's best interest is paramount – always.

We look after a growing number of academies and are very proud of our track record in providing solid impartial advice.
Contact our team today and ask to speak to our education specialist to guide you through our process.
Our specialist service to academy's provides a beacon of clarity to navigate what can be a complex market place. Price is of course always as major consideration but there are many more factors to consider depending on how each trust operates.
Price is of course always as major consideration but there are many more factors to consider depending on how each trust operates.
From the onset, we engage with our clients and encourage involvement from various stakeholders in the trust. Procurement, finance and business managers ideally should form a panel with Ginger acting as industry experts to guide them through best practice and work together to decide the specific requirements of the new contracts.
Once the key contract objectives have been identified a full OJEU or partial tender will be initiated; once the results are in, a blind testing will be completed independently by two of our team, to identify the best fit on a score basis and the results will indicate which supplier is selected by the panel.
Once the successful suppliers have been appointed, that's when the real work starts! Ginger Energy will provide ongoing support to ensure the contracts transfer and any objections are handled. Once the schools are on supply with their new contracts, Ginger provide ongoing support which will include invoice validation, dispute and complaint management and generally being the one stop support function for all matters relating to gas, electricity or water.

PROCUREMENT SOLUTIONS
Utilising our extensive knowledge of the energy market, we ensure that you are able to plan, by designing energy and water purchase strategies tailored to meet your business needs. Thus providing pricing competitiveness and peace of mind for the long term.
learn more>>

Tenant billing
Ginger Energy has heavily in a billing platform to underpin a flexible and robust bureau service for recharging tenants. Allied to our expert knowledge that we have in utility industry data, we are able to provide a comprehensive solution to those who need to undertake tenant billing.
learn more>>

ACCOUNT MANAGEMENT
We believe that outsourcing these responsibilities is a cost-effective solution which enable business to focus developing their products and sevices and so avoiding the distractions of energy management. Our service is tailored to you and the specific needs of your organisation
learn more>>