Tenant Billing
Billing agents for heat networks, gas, electricity and water communal supplies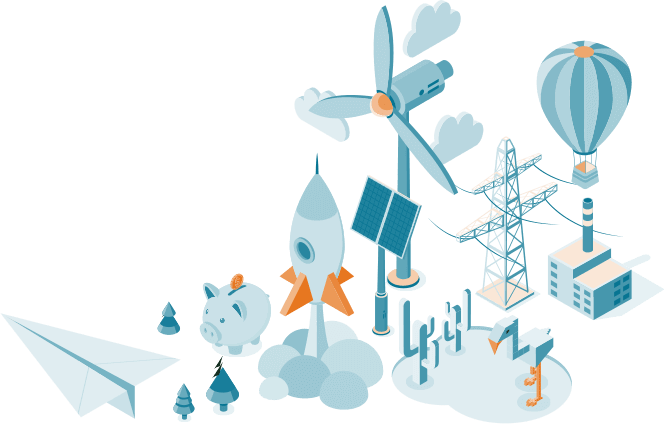 Ginger Energy offers comprehensive leaseholder and sub tenant billing for electricity, gas, water and heat networks;
As well as full bureau services for landlords and managing agents of multi-tenanted buildings who need to re-charge utility services to their commercial or domestic residents.
Re-selling utility services in multi-tenanted buildings, whether commercial or domestic, can be a huge distraction for landlords and block managing agents – and a huge problem when it is not properly and compliantly administered.
From obtaining meter reading data, creating billing, and providing the customer services interface through to debt collection services, Ginger Energy provide a complete outsource solution for block managers and developers alike.
We can adopt existing infrastructure and take over responsibility as billing agents or can start afresh on new developments.
Ginger Energy has heavily invested in a billing platform to underpin a flexible and robust bureau service for such re-charging activity.
Allied to the expert knowledge that we have gained in utility industry billing and data interpretation, we are able to provide a comprehensive solution to landlords and others who need to undertake utility re-selling.
We're able to handle billing for any metered or per-property charges and are currently working on a customer portal expected in Q2, 2021.
Watch this space…..
Our services encompass:
Sub-meter monitoring
Data collection and preparation
Invoice production and delivery
Tenant payments
Tenant account management and payment reconciliation
Tenant help desk
Delinquent account recoveries
Our expert knowledge of the unique challenges in utility data and billing enable us to handle the many complex scenarios that are encountered in multi-tenanted sites.
We can bill any metered service, or any other charge that is based on a per property allocation. The platform is fully compliant with regulatory requirements and best practice (e.g. Ofgem, Ofwat, BEIS.) and correctly applies HMRC tax regulations (VAT, CCL, etc.).
Ginger Energy is already successfully providing bureau re-charge services to clients with widely differing requirements.
And these services can be complemented by Ginger's procurement and audit services for the primary supply to the buildings.