Energy Efficiency
Energy efficiency to drive cost savings and work towards a more sustainable future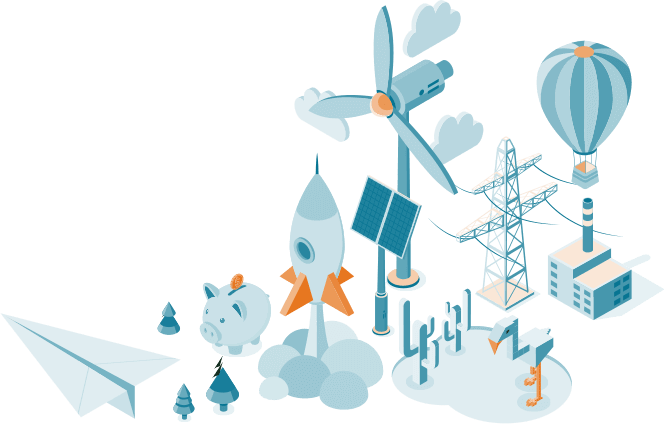 At Ginger Energy we know that businesses of all sizes can find it challenging to understand energy usage and control energy consumption.
Being smarter about how energy is used can reduce consumption, lower costs and improve energy efficiency.
The drive to achieve environmental sustainability is changing how we all behave. It is also influencing shifts in both government policy and therefore our business' priorities. Our energy efficiency projects are tailored to your business and our role is to help you understand your energy use and make practical changes to reduce the amount of energy you use.
Many of our clients tell us that achieving net-zero carbon is increasingly key to their long-term success.Our energy consumption dashboards, focus on using data to turn your energy costs into an energy asset.
We're experienced in turning the insight gathered from the dashboards, into practical recommendations that businesses can implement then help clients make changes, so small improvements make a big difference.
Our software and services allows us to use your data to deliver on everything from streamlined energy carbon reporting (S.E.C.R) compliance to CAPEX.
We will:
Monitor (usage)
Analyse (usage)
Understand (usage)
Reduce (usage)