ENERGY PORTFOLIO MANAGEMENT
Energy solutions for commercial landlords and residential block managers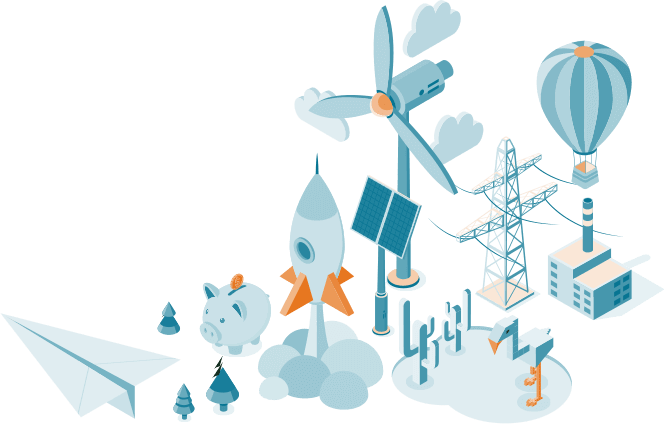 Energy can be a huge distraction for property managers, landlords and residential and commercial block managers.
Multiple sites, multiple meters, dozens of suppliers, hundreds of invoices, credits and rebills all received on a regular basis. Ginger Energy can provide a full account management service to support landlords and block managers. From retrieving invoices from supplier portals, validating invoices, uploading valid invoices into client portals, it is all part of the service.
Those invoices which do not pass our invoice validation process, enter our dispute resolution teams remit.
Often, property is acquired or disposed of on a regular basis. As such, many utility suppliers need to be contacted and the change of ownership process completed.
We also act as billing agents and will onward charge tenants for their share of utilities. Providing data retrieval, billing calculations, billing dispatch, a customer service helpdesk and even debt collection services.
Managing the utilities is a time consuming distraction for property managers, so engaging with Ginger Energy will ensure clients, freeholders and leaseholders get the best in service, so the property managers can concentrate on their core offerings.
Take a look at our tenant billing page for more information or contact our offices and speak to a team member who will gladly assist.
Audit

We'll review the contracts you have in place now, making sure that the prices have been applied correctly and consumption recorded accurately.

Contract checks

We'll continually monitor the contracts we put in place for you, making sure you're able to achieve all the benefits available and renew at the best time for your portfolio.

Best value

We'll ensure that you're able to get the best utility products to suit the needs of your tenants and property portfolio and make the most of what can be an ever changing market.

Tenant Billing

Ginger Energy offers a comprehensive tenant billing (for electricity, gas, water and heat networks) as well as full bureau services for landlords and managing agents of multi-tenanted buildings who need to re-charge utility services to individual leaseholders or tenants.
Firstly, we can audit each site to ascertain which meters are on site, find out where do they supply, and who supplies them.
Then ensure all relevant supplies are contracted, all irrelevant supplies are de-energised or noted as such.
An ongoing invoice management service is provided and when required, a tenant billing and recharging service is available which not only includes onward billing but also bank reconciliation and debt collection services.
Most importantly a dedicated help desk is provided to all clients and tenants alike to ensure that all energy related matters are dealt with swiftly by Ginger Energy.