Procurement Solutions
Business water, gas and electricity procurement expertise.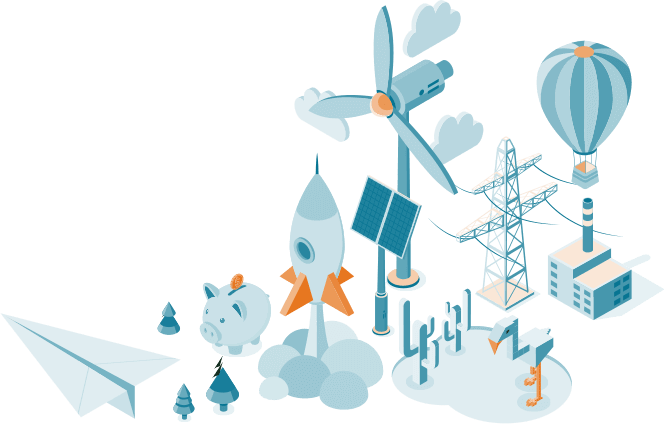 At Ginger Energy, we know how important it is to keep on top of rising utility costs.
In the current economic climate, with ever increasing upward pressure on costs, it has never been more important to ensure not only accurate billing but also good value for money through effective water and energy procurement solutions. Our utilities procurement experts can help you navigate the market and deliver the best value contract for your electricity, gas and water.
We'll ensure that you're able to get the best energy and water products to suit the needs of your organisation and make the most of what can be an ever changing market.
Using our extensive knowledge of the energy market we ensure that you're able to plan by designing energy and water strategies tailored to meet your business needs, providing pricing competitiveness for the long term.
Why choose Ginger Energy for procurement?
Industry knowledge gets you the best fit, best value contract
Disclosed commissions
Impartial advice
Range of options available e.g. risk free contracts, base load power purchasing, hedging, multi-purchasing points or daily purchasing
Time spent understanding your energy needs
Long term energy strategy
Contract set up for you – no need for you to speak to suppliers
On hand to support you through the life of your contract
No obligation quotes
Utility buying expertise for your organisation
With a huge amount of tariffs and products available, it's important to identify which one's are right for your business.
We work with clients to precisely understand their requirements. We then use this knowledge, combined with our extensive expertise, to identify the best products that match the demands of their business, manage risk effectively, and ultimately, deliver the best value both short and long term.
You can download our guide to energy procurement here.
Why choose Ginger
Energy for procurement?
It's all about the after sales service…
We'll deal with bill queries
We'll manage your account if you move premise
We'll arrange any necessary meter changes
We'll handle any invoice disputes with your supplier for you
We'll look after you if you want to upgrade your supply
We'll sort any new connections
We'll handle changes to your property portfolio
We'll tackle your payment query
We'll provide you updates on market trends
We'll alert you when your contract needs to be reviewed
all at no additional cost