ENERGY FOR MANUFACTURING COMPANIES
At Ginger Energy we understand that energy forms a significant element of business cost to our manufacturing clients.
With varying pressures on this industry, energy should be an area of opportunity for savings and efficiencies, from supply contracts and reclaiming inaccurate charges to exploring new avenues.
We understand that manufacturing in the UK is under significant pressure from increasing costs and mounting competition: the drive to cut costs has never been more important and optimising your energy strategy can contribute to that. From using less energy to receiving expert guidance on production schedules and optimising energy performance, there are many ways that energy management can support manufacturers' overall objectives.
Manufacturing clients need to have a accurate understanding of the current and future regulatory and market factors that will impact their cost base. Unlike other sectors manufacturing business often have to issue prices for the products, in advance of the point of order. With energy becoming an increasing factor in relation to the cost of manufacturing it is of vital importance that they agree and engage the services of a energy partner who can highlight the potential risks and opportunities a head of time.
Capacity is often overlooked by manufacturing businesses, which can result in either, unnecessary spending or reduced productivity. Neither of these are desirable and in some cases can place a severe financial burden on the business in question.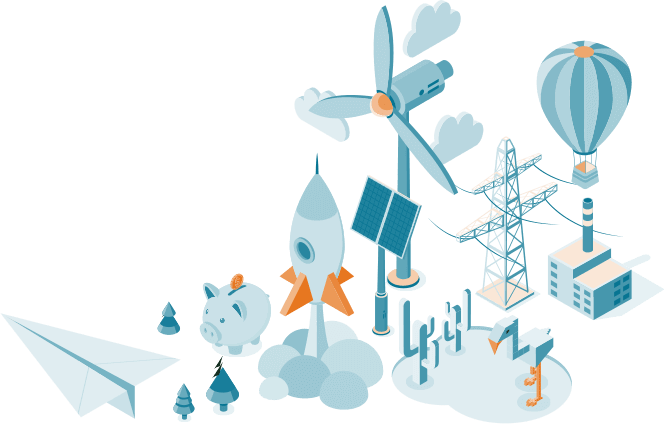 Ensuring the right – best fit contracts are in place so that manufactures can get best value is our priority. Independently comparing quotes from suppliers can be like comparing apples to bananas, and our procurement team will make sure every component is broken down to ensure a fair comparison is made.
Budget analysis and reporting
Energy only and passthrough contracts
Procurement strategies
Fully fixed contracts
Partially fixed contracts
Market guidance
Renewable energy certificates
Risk management

PROCUREMENT SOLUTIONS
At Ginger Energy, we'll ensure that you're able to get the best energy and water products to suit the needs of your organisation.
learn more>>

Tenant billing
Ginger Energy has heavily in a billing platform to underpin a flexible and robust bureau service for recharging tenants. Allied to our expert knowledge that we have in utility industry data, we are able to provide a comprehensive solution to those who need to undertake tenant billing.
learn more>>

ACCOUNT MANAGEMENT
Post procuremnet, we offer after sales support for the lifetime of the contract. Leaving our clients to focus on their core business.
learn more>>