Landlord
&Tenants
Landlord services bureau
Energy can be a huge distraction for property managers, landlords and block managers.
Multiple sites, multiple meters, dozens of suppliers, hundreds of invoices, credits and rebills all received on a regular basis which need to be validated and processed.
Ginger Energy can provide a full account management service to support landlords and block managers.
Additionally, commercial buildings converted to residential sites with multiple occupancy often share a communal supply for utilities, and require assistance in recharging the occupiers for their share of supply drawn from the main meter. As do developers mindful of a net zero 2050 who are choosing to install new technologies such as heat networks into their blocks, and so it becomes the responsibility of the freeholder, or their managing agent, to pay the mains incoming utility charges on behalf of block and recover costs from occupiers.
To that end, we offer a complete outsource service. Providing compliant and convenient metering, billing, and customer services and debt collection to domestic and / or commercial residents.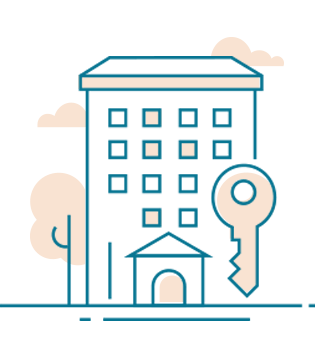 PSST… we also help with Business Energy visit page>>